Execution Watch ( http://www.executionwatch.org ) - Online and on radio 6:00 pm central time to 7:00 pm central time -- 4 pm to 5 pm pacific.  Execution Watch broadcasts on any day an execution is scheduled in Texas. [Standown]   ... Today being Tuesday, July 20, 2010 ... they're on:
Tuesday, July 20, 2010 at 6:00 pm
Execution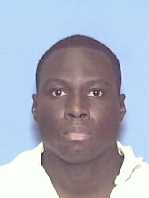 "

Condemned in 1998 for the stabbing deaths of Houston Grand Opera tenors Richard Alan Wrotenbery and Forrest G. Henderson, both 31, during an apparent robbery in their Houston apartment 10 years earlier. Jackson, formerly of Missouri City, has insisted on his innocence. He was linked to the slayings by DNA evidence and a bloody fingerprint on the apartment door. The discovery of widespread problems at the HPD crime lab led investigators from the Harris County District Attorney's office in 2003 to order a retesting of the evidence in Jackson's case..."