Execution Watch with Ray Hill can be heard on KPFT HD-2 and here from 6:00 PM CT to 7:00 PM CT  [4 TO 5 Pacific] ... on any day an execution is scheduled in Texas.

TDCJ's list of Scheduled Executions
TDCJ Execution Procedure (PDF)
Past Executions and Programs
Blog
News
Links
Larry Wooten
Thursday, October 21, 2010 at 6:00 pm
Execution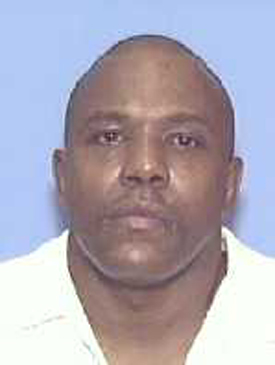 Sentenced to death in 1998 at age 39 following his conviction in the robbery-murders of an elderly couple in Paris, Texas, for whom he had worked as a handyman. The state's highest criminal court in 2004 granted him a new trial on his claim that could not be executed because he is mentally retarded. The trial, held in the same Lamar County District Court where he had been convicted and sentenced to death, found that he was not retarded.
Backpage on Larry Wooten
Guests:
·

Scott Cobb

 
President of the Texas Moratorium Network, he is active in lobbying efforts to end the death penalty. He has organized lobby days, conducted grassroots training, drafted anti-death penalty legislation and organized many protests against capital punishment. A principle organizer of the annual March to Abolish the Death Penalty, he has lobbied every Texas legislature since 2001 to declare a moratorium on the death penalty.
·
Jim Skelton
 
Our show's legal analyst, Jim is an educator who has worked as a prosecutor and as a defense attorney in capital cases.
·

George White

 
A co-founder of Journey of Hope, White was wrongfully convicted and sentenced to life for the murder of his wife, Charlene, after an armed robber burst into White's place of business and shot the couple multiple times. A capital murder trial later described as "a mockery and a sham," resulted in a conviction and life sentence for White. He was freed in 1989 after his conviction was overturned; the charge against him was dismissed in 1992.